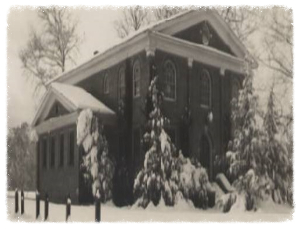 Bethany Presbyterian Church was founded in 1924 as a mission outreach of the Norfolk Presbytery which is now the Presbytery of Eastern Virginia (PEVA). The Reverend S. K. Emurian was sent by the Presbytery to conduct the extension work and served as our first pastor from 1924-1927.






Through the years the following were later called to minister the word at Bethany Presbyterian Church.
Vernon L. Fisher 1927-1931 Harry B. Christie 1964-1968  
Walter Buhler 1931-1940 Erold Lotridge 1969-1973 
T. W. Buchanan 1941-1945 Ernest W. Pettis 1973-1980
James M. Ammons 1946-1948 Stephen N. Weed 1980-1991
Thomas T. Traynham 1949-1954 John P. Hartman 1992-1997
Jeff Monroe 1955-1958 Douglas L. Van Niel 2000-2010
Gerald L. Voye 1960-1963 Dr. Steve E. Frazier 2011-2016

 Peter T. Atkinson 2017-Present
Bethany Presbyterian Church is the only Presbyterian Church USA in Isle of Wight County.